Welcome here, and thanks for stopping by. Please have some rainbow jell-o, cuz there is always room for jell-o!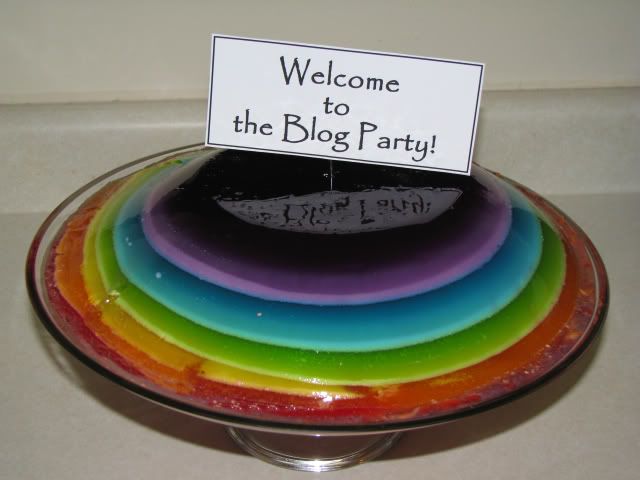 My name is Jay and I am a stay at home wife and mommy. I am married to my sweetie Ken, and we will celebrate our 8th anniversary this summer. Our daughter Ariel is just over 2 and a half, and is the sunshine in our lives. We are also expecting another miracle at the end of the summer! Please take a moment to vote if you think it will be a boy or girl! We will be finding out the sex on April 21st, so come back again to see if you guessed right.
Ariel is a total girly girl. She is into dance and clothes, so not like me at all. However, I have totally embraced it and love every moment. If I would let her, I am sure she would be blogging already too. Haha.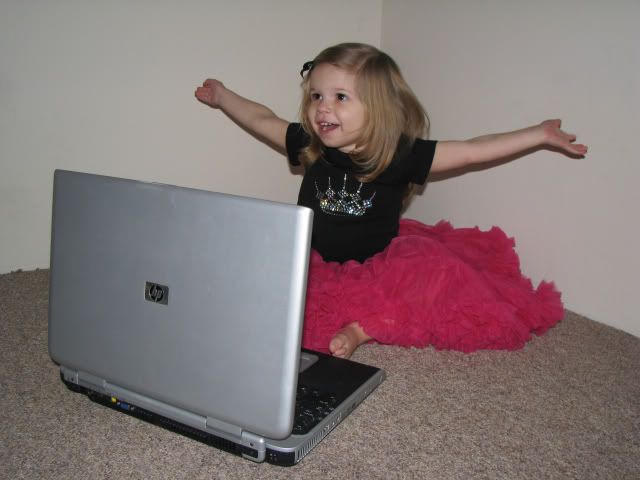 One thing I did get hooked on was Gymboree, and Ariel can't wait to do fashion shows to share her new duds. Last year at the party I shared a little video of Ariel in her gymbo, and I thought it be fun to do again. So here is the past year, and a look back at how much my little girl has grown.
I am really into crafts and sewing projects. My latest one I am unveiling the final product today for you all. Its Ariel's new cupcake quilt I designed for her new big girl room. I finished hand sewing the binding and saved showing it for today. Now I am designing a matching pillow sham to go with it.
Well, I am sure you all have many other parties to get to, so have a good time! Stop by to visit anytime, we are glad to have you.