Serious, that is the only thing I like about Superbowl time, is all the yummy recipes that come out to make for your parties. I think I only usually watch the half time show anyways, haha. I'm so pathetic, oh well. I got some amazing ones from
The Pioneer Woman Cooks
and will totally be making one of those come Sunday. I'm pregnant, and can't help it. Speaking of cravings, Ken had to make an ice cream run last night and a sweet potato fry run after his hair cut on Wednesday. I wish I wasn't so hungry, even with all the nauseousness, I eat like a horse! Ugh. All I can say is I will be doing some SERIOUS weight loss after this baby. At least I know I can do it this time. I shall enjoy my ice cream while I can, haha.
So today... and the past few days have been rough. I am tired, really tired. I feel sick, but don't get sick (thanks pills). I can't keep up with my daughter, which scares me. I just want to sleep... which looking back to my pregnancy with Ariel, was pretty much all I did. With Ariel not into napping anymore, it makes things tough. Only 31 more weeks to go... and look at this face, its worth it, but oh its hard. (Only a few random pics for this post, since I have been too sick to pull the camera out).
I missed my weekly check in, so here it is. Week 9, yay! We are slowly closing in on first trimester, which FLOORS me. It seemed to take forever last time, but it really is going by fast. Every week I get notice that another friend is pregnant! Its crazy, but its very exciting to share the journey with friends. I got great news from one of my online friends today, but until she shares publicly, I will be sitting here giddy for her! So happy for you girl! (You know who you are).
Here is my ugly picture of the week. I am so tempted to cut the heads of these pictures until I start looking better. My hair is in desperate need of a cut, and my face is now called 'pizza the hut'. I am not 'glowing' by any means, haha. Until my face clears up, I won't be smiling at the camera any time soon. HA!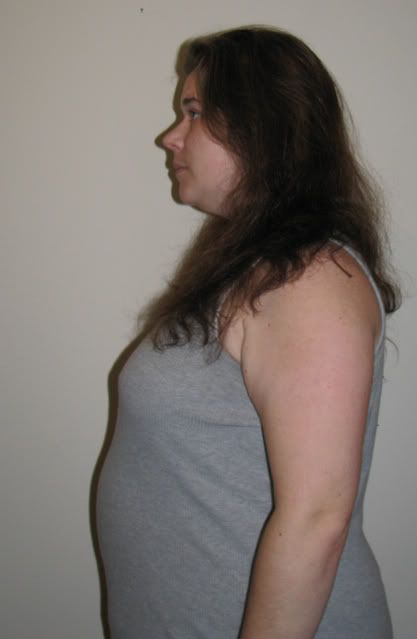 Not too much happened this week, just a few small outings. Lunch with Nana and Papa yesterday which was nice. Although Ariel managed to get berries from one end of the table to the other. Mommy was on stain patrol the remainder of the afternoon, and surprisingly, I saved her white tights. Hoping Nana was as lucky with her white top, sorry again!
This morning was waffles with Grandpa and Rita. Katie was there this morning too so the girls had fun playing and we all watched Mickey Mouse Clubhouse. Came home only to start to crash. I just feel really queasy, and like I need to stay near the bathroom. Its the worse I have felt since getting on the pills, so its a little hard to deal. I am hoping they aren't giving up on me. I am on the full dose at the moment, and although I feel really sick, I still can eat. Weird!
Dad was telling me this morning that he officially retires on April 30th! That's very exciting, and then the next day I turn 30. Talk about a big party weekend. Woot!
Well, I can't think of what else I had to say, so I am going to close this up and hope everyone has a good weekend.