My little turkey turned 3 months old today. Gosh... that went by really fast. Sniff. He doesn't seem too concerned, so I guess I should just smile along with him. He is such a doll and his smile just is so warm and magical.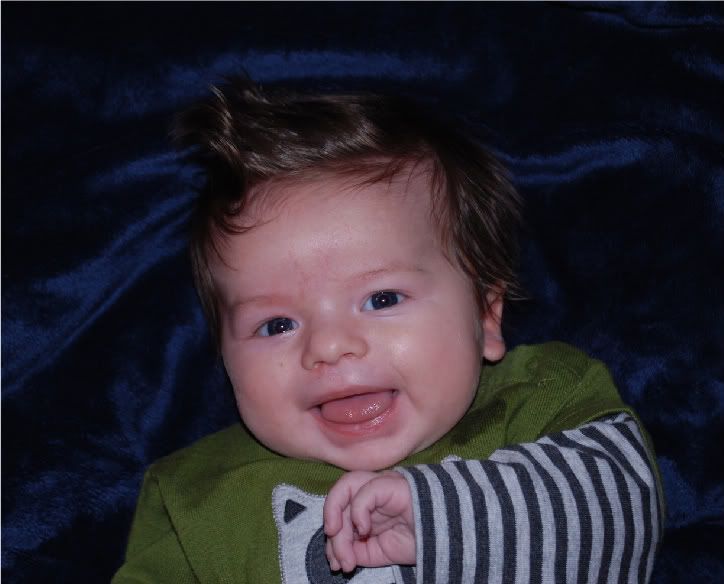 Its also Thanksgiving in the states today. We are having our fancy dinner tomorrow since Ken had to teach tonight. Plus then it gives us a full weekend of leftovers, yay! I am planning on making some new recipes I got from my online community, some of their traditional Thanksgiving side dishes. Tonight I made some sweet potato tarts, oh so good. Don't worry, I froze a good chunk of them for when we have company.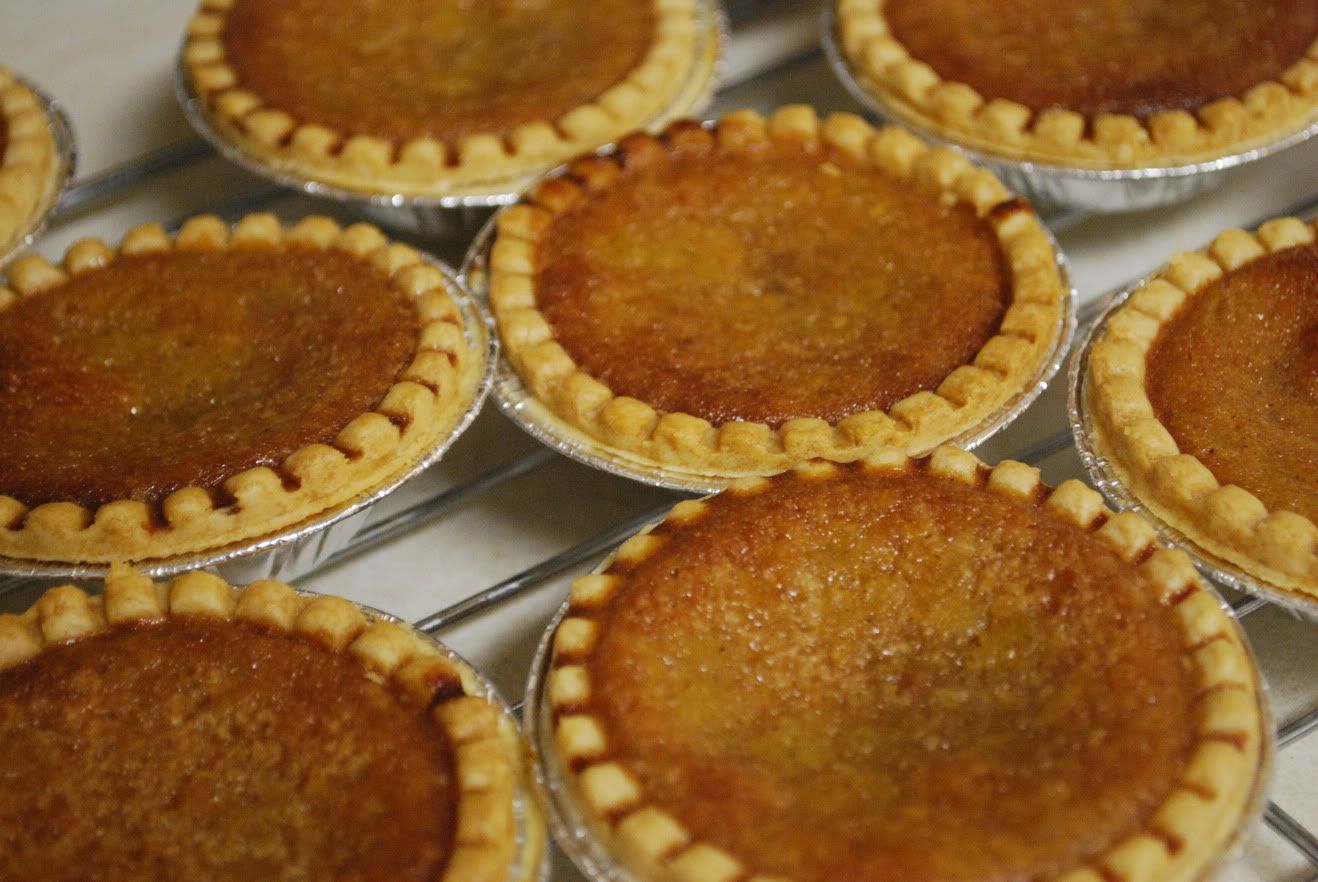 Today was a busy day for us, lots of running around in the morning and decorating in the afternoon. We drove out to Maria's first thing to pick up our photos. Yay! I am so excited to have our new family portrait in our hallway... the family of four, whee. Then it was off to London Drugs for a star for Ariel's tree. Last night when we decorated hers, I didn't have an extra star and let her use my hall tree's one until we got her one.
These are all her own ornaments, lots of 'first Christmas' ones, disney princesses from a gift exchange with friends last year and some ballerinas. She loves it.
Afterwards we headed to Safeway with our Thanksgiving food list. I can hardly wait for dinner tomorrow night. Oooh. I promise lots of food pictures, haha.
When we got inside I noticed my purse seemed lighter, and sure enough my little pouch I keep all my cards in wasn't there! ACK! I ran back out to the car and thankfully it was laying on the ground by the drivers side door. Not sure how it fell out, but very relieved that it wasn't lost!
Rest of the afternoon was decorating! I decided we try our tree in a new location this year. Since I am hosting a coffee party next Friday and not to mention Christmas dinner, I need to put the extra leaf in the table and if our tree is in its usual spot, it becomes a little tight. So I moved the chair to the side, and of course we lose a bit of floor space but it works for a month. Ariel was very intrigued with the moving of furniture but once she saw the tree it was ok, haha.
Ariel played while I decorated and then we did the hallway tree together upstairs. By that time I realized it was way past her bedtime, so tucked her in and went back to decorating. The tree has a few new ornaments this year, one being this one I gave my Nana a few years ago. Its kinda sad to see it on our tree, but its a nice reminder of her. I like to think its her holding Xander, since it was last Christmas we told everyone we were expecting. Miss you Nana.
Kermit has a prominent spot on our tree, hee.
This year I had an extra little tree and decided to have it in the kitchen for my food ornaments.
I LOVE this tree!!! Haha.
We also set up some decorations in Xander's room...
... Ariel was kind enough to share her Sesame Street ornaments with Xander since he doesn't have any ornaments yet.
Xander woke up and I put his blanket under the tree so he could look at it... lets just say he loved it. Haha. Ooooh!
I'll leave you with a little video from earlier today... my happy 3 month boy. Love you Xander!