Here we are starting a new week. I must say the weekend went fast, and was some what draining, but it was still good overall. Friday morning was coffee party and I got to see Stella who was back from her trip to Hawaii. Ariel was thrilled to see her and Kara who came along too. I always look forward to coffee group just for visiting purposes... and food, hee. Ariel was very good, polished off a plate and spent most of her time drawing in the kitchen. Xander, he pretty much slept through the morning while getting cuddled.
As we were picking the location of the next coffee party, I stepped in and offered to host it. Yay! I haven't in ages and since Christmas is my favorite time of year I look forward to it! Ariel is pumped and all the way home talked about all the things we could do for the 'ladies'. Haha.
That morning the kids were sporting their 'big sister' and 'little brother' shirts, so I had to snap a picture. The angle sadly wasn't too flattering for Xander who looks like his head is gonna pop, haha. Its still hard to prop him up to sit, maybe I should look into a bumbo chair?
My little man is just oozing cuteness! His grin just gets me every time.
Saturday rolled around and we were off to the annual bazaar for tea and goodies. It was bittersweet of course since it was my first one without Nana. Ken graciously came along with me, of course the promise of food is always a big draw, haha. I always look forward to my sandwiches, and boy they were as yummy as ever.
Ariel of course was fast to polish off her plate. I know Nana would be laughing about it still, she never got tired of watching Ariel eat.
On the way home I had to stop at the bank to change my bank card pin number. I got a call on Thursday that my card had been 'comprised.' Apparently I used it somewhere that was now in a police investigation, most likely someone changing a debit machine to steal info. ACK! Sooooooooo, after talking with the lady at the bank, turns out they didn't steal anything, thank heavens, but they locked my account until I could change my pin. I was kinda sad, I had been using the same pin since I had my first account, so nearly 20 years! Crazy. So things are working again and I have a new pin I need to remember... so far so good.
That night Ken went to see a late showing of 'Where the wild things are'. I stayed home working on crafts and watching SNL. It was pretty funny, who knew Taylor Swift could do comedy pretty well? I must say I haven't watched SNL in ages, but was curious to see this one. Ken got home and we watched the rest together and had a good laugh.
Sadly, I wasn't laughing much after that. Xander decided he was hungry... REALLY hungry. He nursed on and off for 3 hours straight!!! The morning came too fast and we slept in and missed church. I was so tired and knew we had a memorial service to attend later that day so I needed strength for that.
The service was really nice and I held it together as well as I could. It was packed full of people and just getting to hear the wonderful stories was fulfilling, such a lovely woman... we will miss her.
Afterwards we picked up some laundry and went to Dad and Rita's to do a load of sheets. It was a nice change of scenery and Ariel drew a nice picture for them when they get home. Lazy evening, what can I say.
Today was a rainy, cold morning. I dropped Ariel at school and took Xander off for an adventure to the office supply store. Whee! I had seen a sale on Christmas stationary and wanted some paper to print our annual letter on and ended up going in Pier One and Michaels just for kicks since they were beside the office store. Both places had all their Christmas stuff up and I just LOVE walking down the aisles looking at all the pretty things. I found some little treats for coffee party, so that was cool.
I picked Ariel up and on the drive home went down a street that had been roped off on Sunday and I wanted to see why... sadly it was a shock! There had been a terrible fire that had destroyed 3 of the businesses. The fire truck was still there today I guess collecting info. My mouth just hung open, I had just been there on the Saturday morning after the bazaar.... its just shocking. I found some video that was shot showing the damage.
This afternoon was a craft day, and Ariel and I worked on some ornaments. Here is phase one of them... stay tuned for the final result. Maybe you remember these from last year... here is a hint: frosty.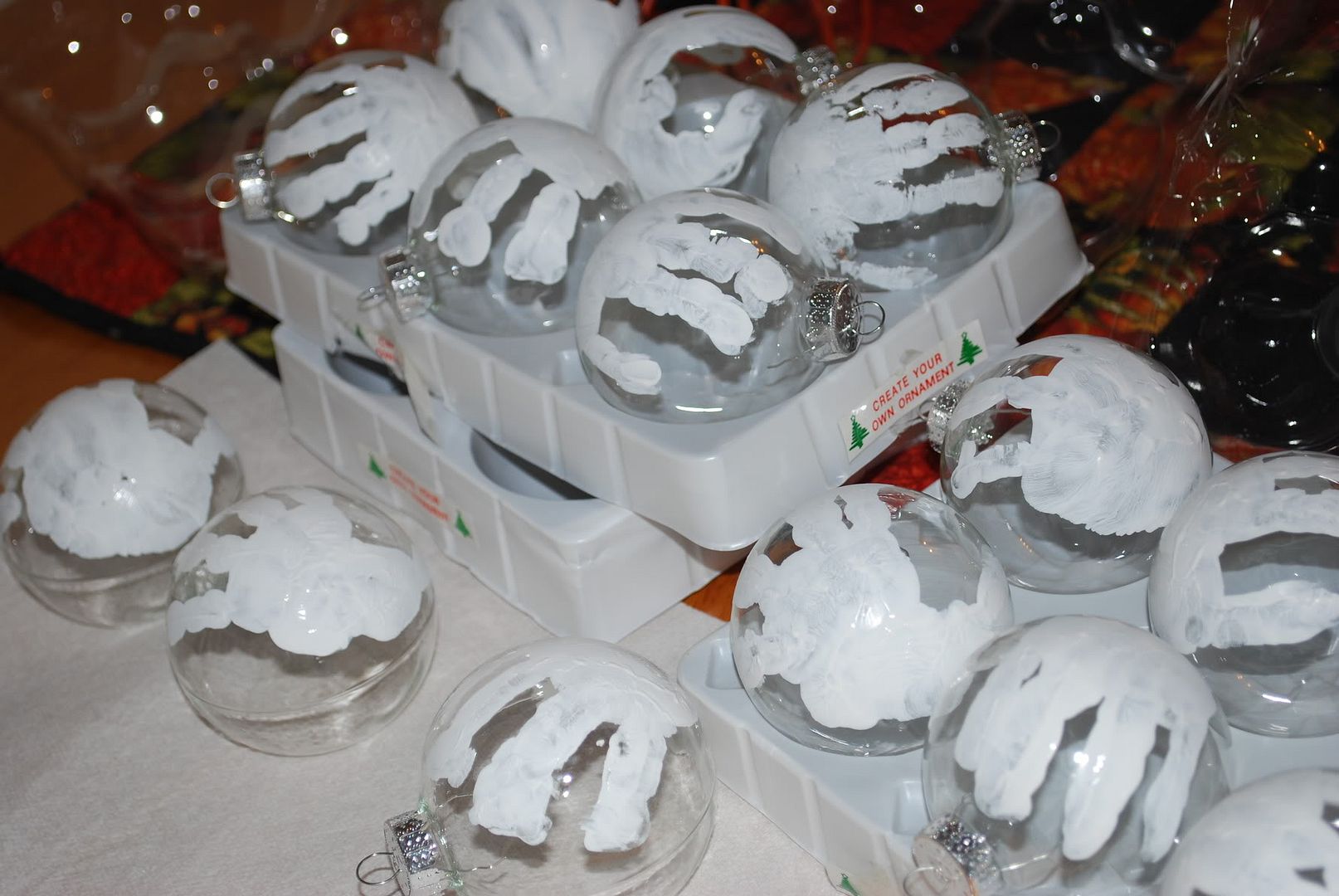 Speaking of crafts, we got our annual Christmas card drawn and I started painting it. Yay! Its exciting to add Xander this year, and since he was our Christmas surprise last year and we couldn't incorporate him into the design, we had to come up with something very special. Needless to say, I love it. Can't wait to share it on here.
Well, time to start getting princess bathed ready for bed, a big day of ballet tomorrow morning. Wednesday is Remembrance day, and Ken is home so we will go to the ceremony in the morning and then will be having Mike and Jo over for dinner, yay. Lots to look forward to this week.