Here we go again! Welcome here everyone for my annual party post! My blog,
This is the Great Adventure
, is my so called 'adventure book' following my life as a wife, mommy and artist. I love blogging and how much it has changed my life. Meeting new friends, sharing my life (good and bad) and most recently taking part in Project 365, a photo daily for a year.
Before I go any further, lets have some goodies, I was going to make a big cake for you all, but because of my crazy schedule this week, I could only offer you mug cake! Haven't had it before, well stand back and be amazed at how quick you can have warm chocolate cake in your hands... a good one for that monthly PMS fix girls, haha.
Here is how it goes, take a nice size mug and put in:
4 tbsp flour
4 tbsp sugar
2 tbsp cocoa
Mix well and then add:
1 egg
3 tbsp milk
3 tbsp oil
splash of vanilla
Again, mix well and microwave (no cover) for 2-3 minutes. It will look like its going to spill over when its cooking, but don't freak out, it won't go over the edge. When done, dump it onto a plate and enjoy! Its so awesome, and if you want, add some chocolate chips for an extra boost of chocolate flavor! I guess my snack can also be my picture of the day, yay!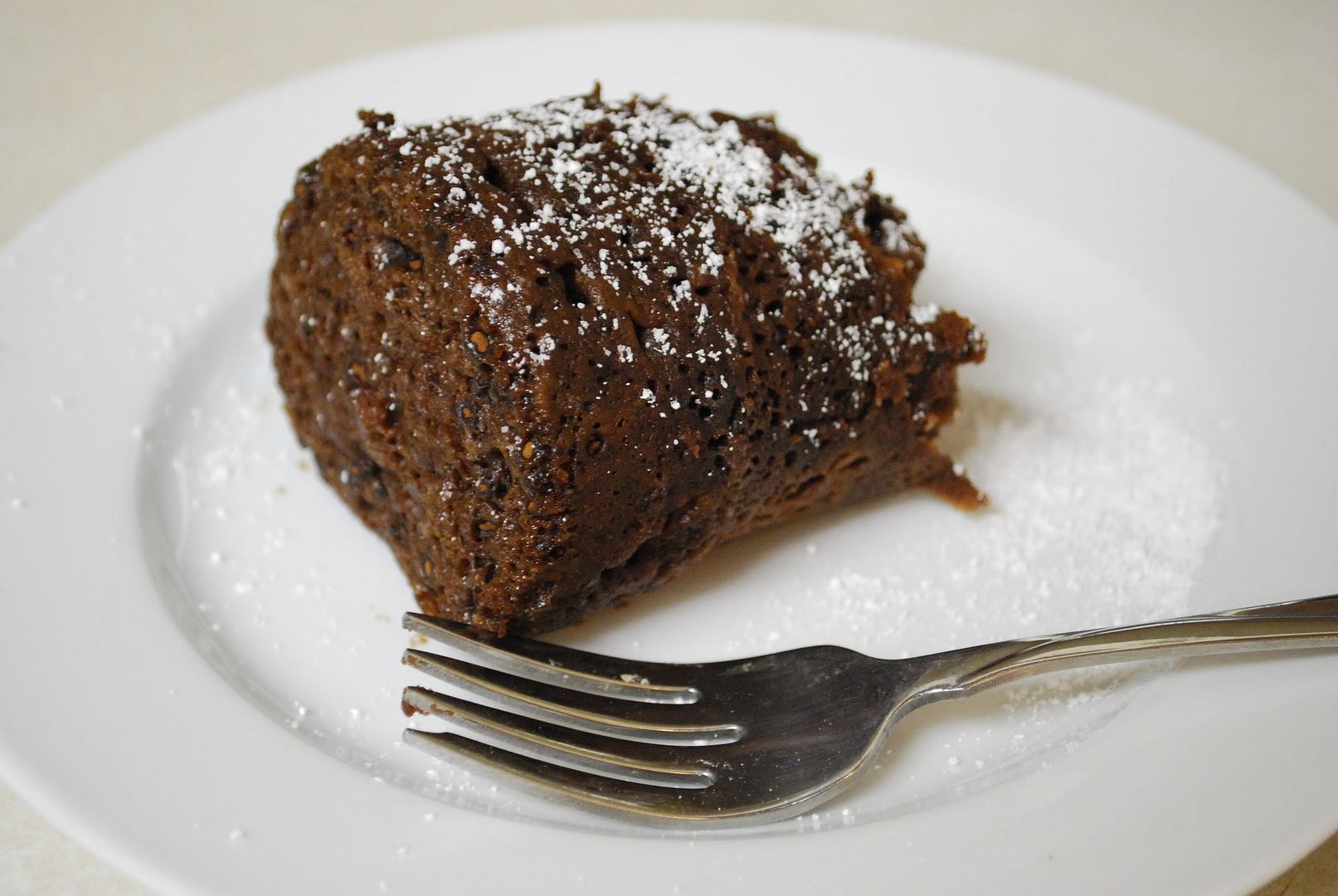 Well, now that we have our cake, lets meet the family! First off is my hubby Ken. We have been together 10 years now, and will celebrate our 10th wedding anniversary next summer. Yes, if you do the math, we got married pretty quickly. After 6 months of dating we got engaged and married the following summer. I love my amazing man, he is such a wonderful father and husband. He is an animator, and pretty much dabbles in all things connected to it. He works as an adviser and instructor at an animation school, is just finishing writing his second book on stop motion (coming to book stores this summer- The Advanced Art of Stop Motion Animation), he also animates freelance projects and wrote and teaches an online course that operates out of San Francisco. So to say he is busy is an understatement, but he always finds time for our kids and me.
Next up is our first born, Ariel! She is a feisty 3.5 year old girl who is destined for stardom. She loves to sing, dance and act silly. Ariel is our fashion queen and keeps us on our toes with her drive for adventure.
My girl is pretty much always smiling and has us rolling with her funny sayings. Her life consists of preschool, something she wanted to do since 2, and ballet classes. Swimming is also a fun activity, but currently is on hold till summer. With two artistic parents, its no surprise she has the art gene too. Painting, drawing and creative endeavors seem to be her strong suit. She always has several paintings to bring home from school, usually with funny stories tied to them. Ariel loves church, especially Sunday school, her growing love for God is amazing and makes me so happy.
Then there is our little boy and the last piece of our family puzzle. Xander was born just at the end of the summer and so for the last party I was preggers. He is a sweet heart and gentle spirit. He was my little miracle that helped get me through the sudden lost of my Nana. My seven month old boy is almost crawling. He loves to squeal and try out his newly discovered voice. He thinks Ariel is the funniest thing ever, and he is always looking for her. The best known trait my son has... HAIR!
He startled the doctor who was doing my c-section with his mane of hair. She gasped and said oh wow! He kinda looked like he was wearing a hair piece when he was first born. It has only gotten more thick and gorgeous! Girls are going to love it when he is older, haha. One of his favorite things to do is jump, so I think he is going to keep us all on our toes once he is mobile.
As for me, I am a full time mom these days. I also dabble in freelance work related to graphic design, painting and photography. I also love baking and cooking up new goodies, sewing and quilting and party planning! I love a good party!!! Its great for me to wear different hats to help my life stay fresh and keep my brain going. My kids always come first, but its nice to have things that are just for me too!
Well, I hope you stop by again! We always have something fun happening. Lots of stories, lots of pictures and lots of adventures! Party on!