Project 365
- Day 77
This poor kitty has a broken leg... he doesn't seem impressed with his surroundings at the moment, or maybe it was because he was wearing a cone. In the movie
'UP
', they refer to it as the 'cone of shame'... I think that is pretty much what animals think of them. Get better soon kitty.
--------------------------------------------------------------------------------------------------
Wow, look at me, second blog in the same week. Yay me! I remember when I did that on a regular basis... maybe once Ken's book is done I will again. We are coming into the final stretch and I am sure my hubby will be happy when its done. I can say that what I have seen thus far its even better than his first book. I am proud of you babe!
So this week has been long... can we say I am so over Spring Break, as is my daughter. She keeps saying,
I can't wait till fall, then I can go back to school
. Haha. We have had lots of fun, but she misses her routine, her friends and a sense of 'her space'. I think she knows that the world revolves more around Xander and his needs, so I think she is missing 'big girl world'. She has been such a great help and I loved getting more time with her than I usually do. She is such an amazing kid, but I knew she wanted to get back to school when I caught her pretending to be her teacher to her stuffies. '
Excuse me little dolphins, does anyone need to use the toilet
?' Haha.
One thing Ariel and I did together when Xander napped at various times was chat about her birthday in the summer. As you well know, I like to start planning about 6 months prior. I love to think about theme, collect things so that its fun and not stressful. I love planning parties for the kids, and now I get to do two parties, so I need to be on the ball. Ariel decided what she wants as a theme. At first it was going to be Fancy Nancy, but the character isn't all that well known with her friends here. Then Ariel got hooked on Barbie, and I figured I could do the same things I would have done had it been Fancy Nancy, but just use Barbie instead. Ariel was happy with the idea of a Barbie party, and now always goes on about how everyone can bring their Barbie dolls to the party to play. Hmmm, not sure her little boy friends would have Barbies, maybe action figures could work for them... Barbie likes dating super heroes, haha. Sooooo, I sketched some ideas for Ariel and she is very excited.
I did take advantage of both kids been here to take pictures of them together. First it was some for my Dad's upcoming birthday and then some for St. Patrick's Day that you saw yesterday. Then yesterday we did some for Easter cards. (You can see a little preview in the sidebar with the new profile pics of the kids). The kids were so cute and I got the most perfect shot. Can't wait to share it soon.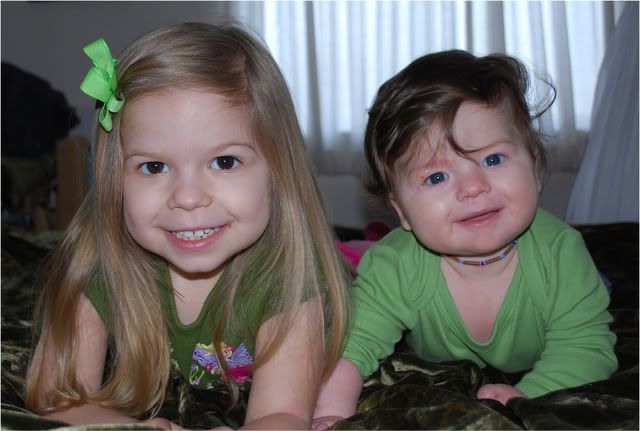 I have been sewing like crazy in the evenings and managed to finish Xander's Easter bag. Woot! I still want to get some blue ribbon for the bows on the side, not sure I like what I have on there at the moment. I still need to sew the one that is our family one, so we are getting there. I have a sewing date with Stella next week to work on Xander's lap quilt, the dinosaur one, so that will be great to finally start.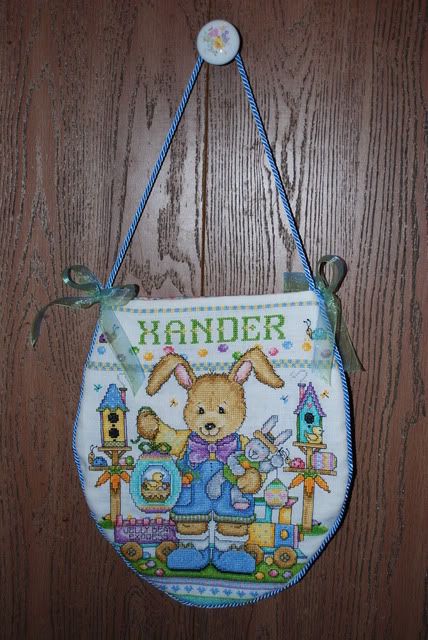 I wish I had more exciting things to share that we did this week, but we ended up wasting 2 day practically. I had a UPS shipment arriving on Wednesday and when it got late in the day I finally called and they said, oh it will be Thursday now, sorry... argh. This poor package has been back to the USA twice due to missing papers. So then it finallys arrives today, its a dress for Ariel that is for our trip to New York for a family wedding, that she is also using in her pageant. Its GORGEOUS! I loved it... then I put it on her... its too long!!! Thankfully, I can sew, otherwise I would have been really upset. I pinned it up and will hand tack the hem up so that when I want to take it down when she grows I can. She is going to be able to wear this sucker for awhile... that is how long it is on her. It should have been just under her knee, but its past her ankle! I'd love to show it off now, but I want to wait till pageant day, its worth it... love this one! Gosh I am mean today... not sharing anything. Haha.
While we waited this morning, Ariel got to 'Skype' with her little friend Kailey. We were having a great time until we lost sound. Turns out a simple case of unplugged speaker and mic on their end, so we will try again this weekend.
Later today we went and visited Michelle who was in town again with her daughter Kaelyn. Xander enjoyed seeing his girlfriend again, hee.
Even getting a tad annoyed when I kept taking pictures during his date. Can't you hear it already?
Mom!!! No more pictures!
Ariel was thrilled when she got to feed Kaelyn.
Speaking of feeding, Xander tried something new this week and really took to it. I have this little thing called a 'dipper'. Its like a pre-fork, and he loved it.
Here is a little video, which also includes Xander being cute.
Can't believe tomorrow is Friday! Looking forward to coffee party, and then in the evening Ken and I get to go out... without the kids! I know, crazy stuff eh? Looking forward to it. Then we get back to routine after the weekend and I will have to get back to the projects sitting in a pile on the desk here. I brochure to finish, a painting for a doula to use for her business and various other little things. Lots to do... but its getting late and Ken should be home soon. Yay. Good night!