Project 365
- Day 123
It was a very odd day weather day. When walking Ariel to school it started out sunny, then got rainy and eventually when I picked her up it was windy beyond belief. Ariel didn't like what it did to her hair, but I thought it was cute.
---------------------------------------------------------------------------------------
So let me start off by saying... ITS DONE! Ken has finished writing his 2nd BOOK!!! All that remains is the editing and layout stuff with the editors. The guy pulled some seriously long late nights... like not going to bed till 430am! Gack I couldn't be prouder and I think its going to be wonderful... and I am not the only one who thinks so. We got the surprise of a lifetime with who wrote the forward for the book. Henry Selick! For those not in the 'animation world', he was the director of
Coraline
,
James and the Giant Peach
and
The Nightmare Before Christmas!
For my husband or anyone in the stop motion community this is quite a coo. Then to see what he wrote... well, Ken was touched and humbled. Such a gift... I am so proud of you sweetie! Will let you know when the book is out! Yay!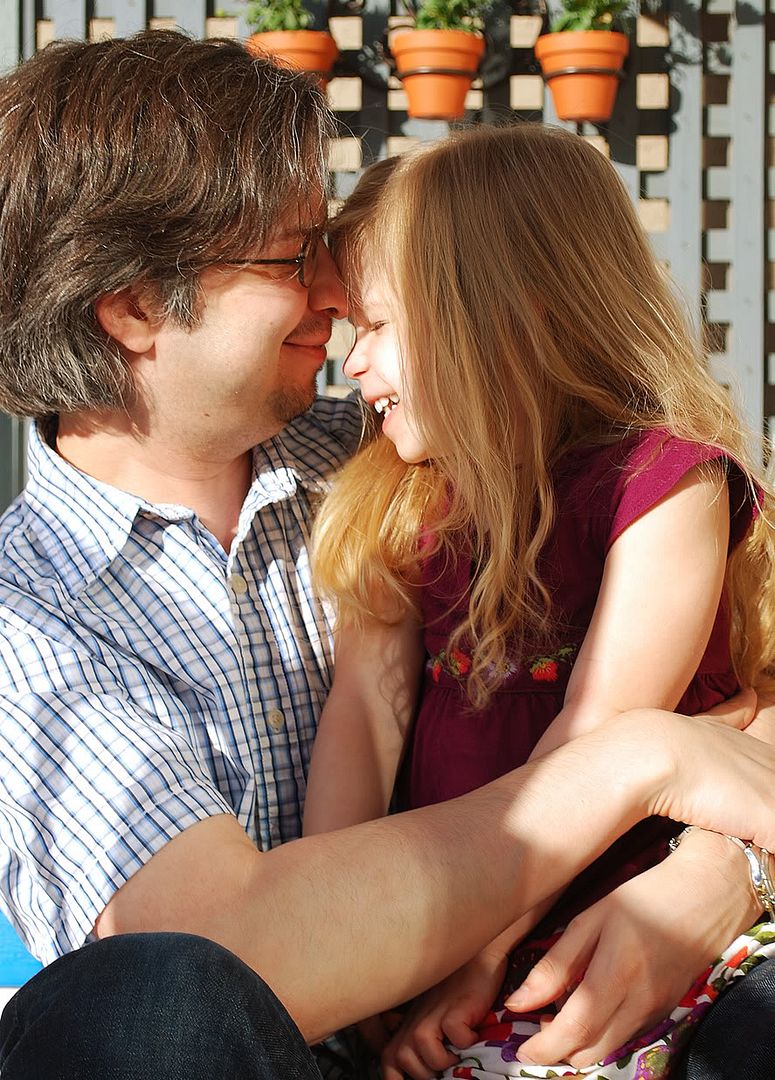 This weekend also marked my birthday, and thus making me very much in my thirties now, haha. 31 seems more real than 30 did. The festivities started on Thursday with lunch out with Stella, Kara, Donna, Irene and the kids. I left the house with the kids and found Stella and Donna at the quilt shop and so we all start walking to the restaurant together. That is when things got interesting. We were stopped by a fellow with a film shoot. Turns out they were shooting a Jello pudding commercial and were stopping random people to be in it, and they wanted us. Er, ok, haha. Feeling really glad I did my make up and hair that morning, LOL. So the only thing they had me fix was to open my Olympic 'Canada' hoodie, since it was an American ad and they wouldn't want to see 'Canada' in it (his words not mine, haha).
So they shouted 'Action' and we walked and were ambushed with 2 people in red hats giving us Jello pudding cups... say it with me, CHOCOLATE! Yum! Ariel wasn't too sure about the 3 big cameras in her face but once she found her own pudding cup she was all smiles and gobbled it down. So we signed some release forms, got our pictures taken for the files and if we get picked we get $500, nice. So we shall see if one of us gets picked.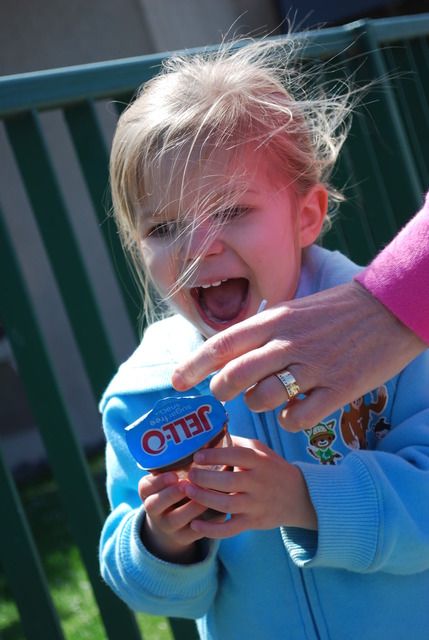 After sharing our story with Irene and Kara we had a nice lunch, and I got some lovely gifts. Irene made me a loaf of raisin bread, Donna gave me a beautiful card, Kara a cute cupcake kit and Stella made me a quilt with Nana's clothes we had saved when we cleaned out her stuff almost a year ago now... gosh its hard to believe its been a year, sigh.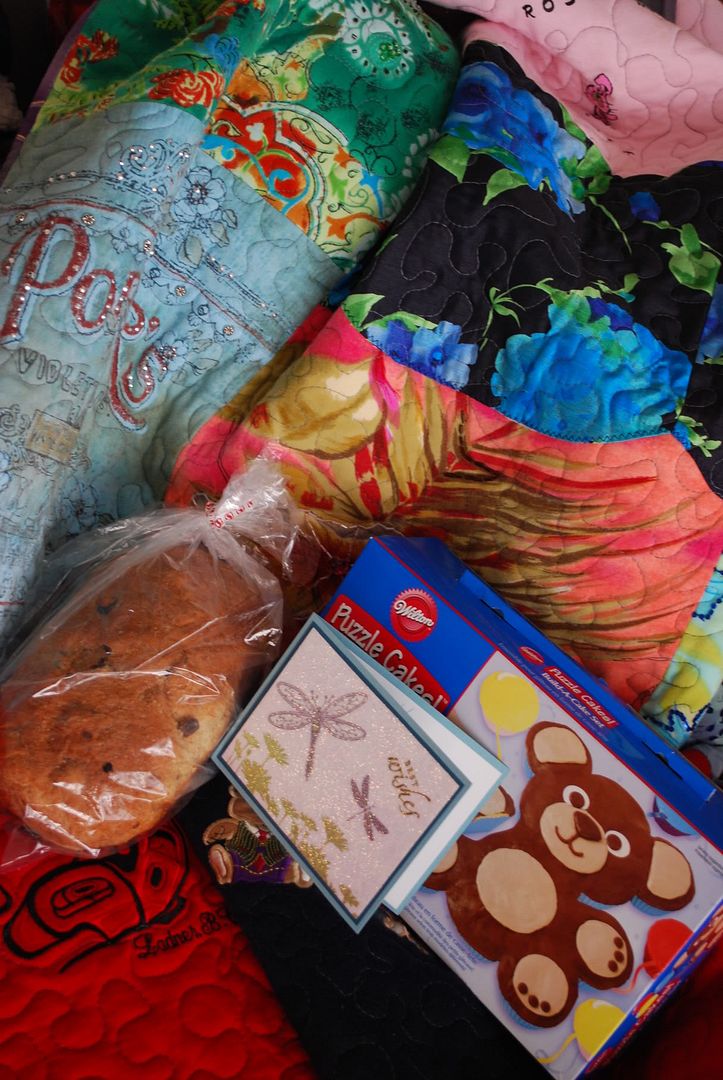 Then Friday was a quiet day which I spent making my own birthday cake. I wanted to try out a recipe from Mennonite Girls can Cook I saw recently and figured it was a perfect time. So the kids and I hit the grocery store for the needed ingredients and baked the afternoon away. We had to wait to eat it on Saturday, but I can say that is was worth the wait. Yum!
Saturday was a busy day of my actual birthday. Ken and the kids insisted I get my present right way that morning! I got a copy of New Moon (haha, Twlight geek = me) and a 3 hour session, one on one, with the photography program director from the school Ken works at! Oh I was blown away, my hubby rocks! She is going to meet with me and I can ask anything I want, oh where to start! Any ideas what to ask? I am going to make a list. Haha.
We were all up early for my breakfast with the family. Dad and Rita got in late the night before so we ended up going out instead of to their place as planned. It was nice to see them, Mike , Jo and Katie. I got a gift card to Pizza Hut (yum) from Mike and Jo and a potato ricer from Dad and Rita. I had wanted one since borrowing theirs over the holidays. Best mashed potatoes ever!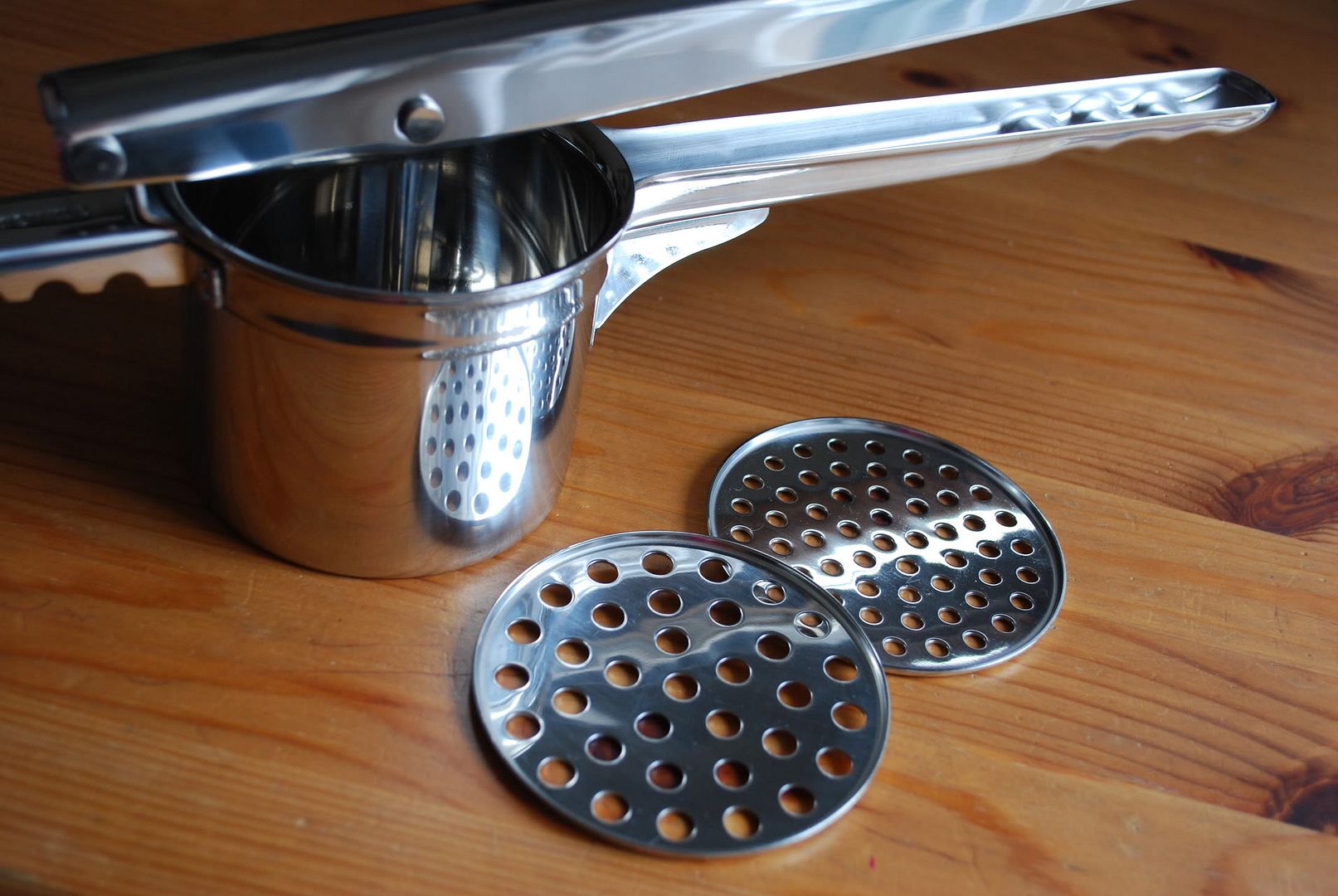 Shortly afterwards we headed off to the pageant, leaving Xander with Dad and Rita for the afternoon. Ariel was excited and was asking how much longer it was till we arrived. Upon arrival we checked in and got our bag of goodies to help us out for the day.
The backstage area was packed with girls and moms doing hair and getting dressed. Ariel wasn't overwhelmed but more intrigued but the whole thing and was just getting impatience for the event to actually start.
She got changed into her first outfit and we went to wait for showtime. For her first time on stage she did well. I couldn't see her face but I could tell she was timid looking out into the dark audience. When she got off stage she said how she forgot to smile. Haha, I told her she did wonderfully and to try again next time.
Next outfit was her costume of Po Peep and it got some serious cheers! She felt more confident that time and although she held her staff and couldn't wave, she looked more at ease. Finally in her beautiful dress, she was glowing. That dress gave her that little 'sparkle' I think she needed. She went out waving, not in full smile but more than she had been. When running into my arms she hugged me and cheered 'I waved and smiled... I DID IT!' Of course hearing that it was the last time on stage she was bummed but I have a feeling if its up to her we may be back at some point down the road.
The came crowning and she wasn't last or first, but for her first time out she was higher than I expected, about 5th or 6th overall in her age group. She got her crown, rose and goodie bag and beamed. So proud of my Little Miss Sweet Pea. Hee.
We drove home and picked up Xander and got ready for our dinner date with Kevin, Brenda and their kids. The Boot was nearly empty, which was surprising for being a playoff hockey night, but we didn't mind and had a nice evening of chatting away. Following dinner, and a 5-1 victory by the Canucks, we came back to our place for that CAKE! Ohhh, so good. I got a very pretty necklace as a gift, and then while hanging out Xander gave me his gift.... a belly laugh! The kids got Xander laughing unlike anything he has done before, it was so funny. All that it took was dropping toys and he busted a gut, too hilarious.
Sunday was church and I was in the nursery and Ken was doing Faithweavers so we both didn't get to hear the sermon, oh well. After church we had a Skype chat with Ken's mom and brothers and then Ken worked for a few hours before we went off for my birthday dinner out with Dad and Rita at White Spot. Xander is becoming more vocal lately and spent the whole meal going 'oooooh, ahhhhhhhh, wahhhhhhhhhh'
Today was back to routine and Ariel at school. I spent the morning picking up the week's groceries and then reading up on portrait taking in some books my Dad lent me. When I got Ariel back home I decided to try out what I had learned and managed to get this shot. I am practicing as this weekend I have been hired to take some head shots for a friend's son who is going into acting. Feeling a tad overwhelmed, but seeing this shot has me getting excited too.
Xander marked today with excitement too, a 3rd tooth! Yes his top tooth popped through and so we have had 3 teeth in just over a week. Compared to Ariel's long drawn out teething process, this is mind blowing.
He is also pulling up on everything and I wouldn't be surprised if he is walking along the furniture soon. The only battle is keeping Ariel from pulling him down, ugh.
Ok, I need to finish a painting tonight since it got forgotten this weekend, so I better go do that. Have a great week!