Project 365
- Day 131
I gave Ariel a challenge, a puzzle with over 100 pieces... I said we could try and finish it before Daddy gets home on Friday, so we shall see.
----------------------------------------------------------------------
Ok, its past 530pm and we haven't eaten dinner. There is always a non schedule to our days when Daddy is away. We tend to snack more during the day and have smaller meals. Xander is still sleeping, and I think once he wakes up we may eat something together. At least tomorrow night we will have a normal dinner as Stella is joining us, who is also hubby-less this week.
Its been a wild weekend. Mother's Day, birthday parties and photo sessions. I did share one shot I took of Jesse from our shoot but I have a few more to share. His mom was more than willing to let me show off her cutie boy, who we are now convinced is a young Elijah Woods.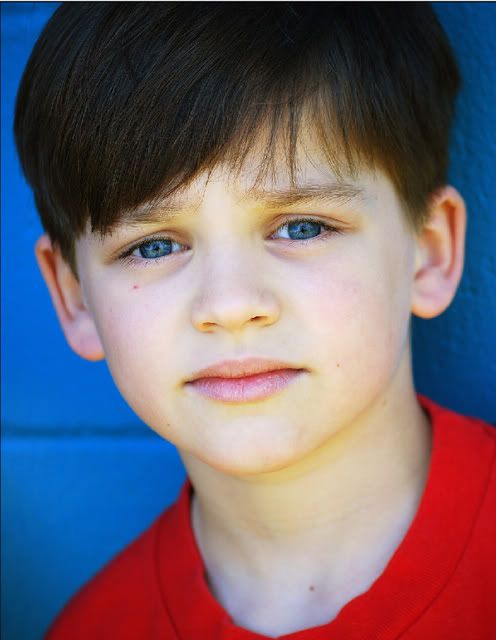 We went around town for an hour just shooting with different backgrounds and outfits. We may do some more full body shots if the agent feels he needs them, but for now we both were happy with the outcome. He is such a ham this little guy...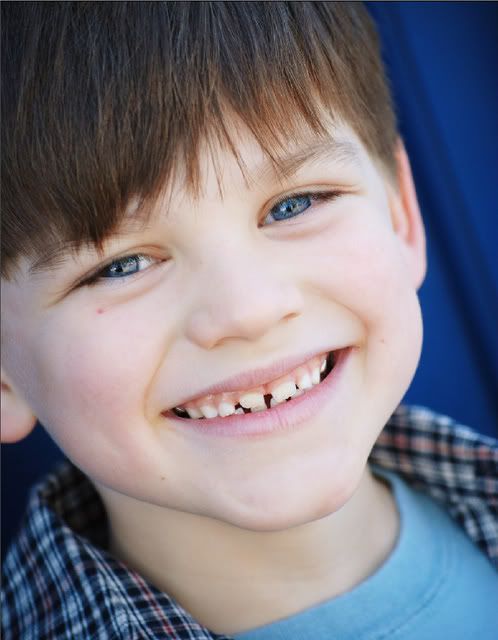 ... and yet so serious and 'bad boy' the next.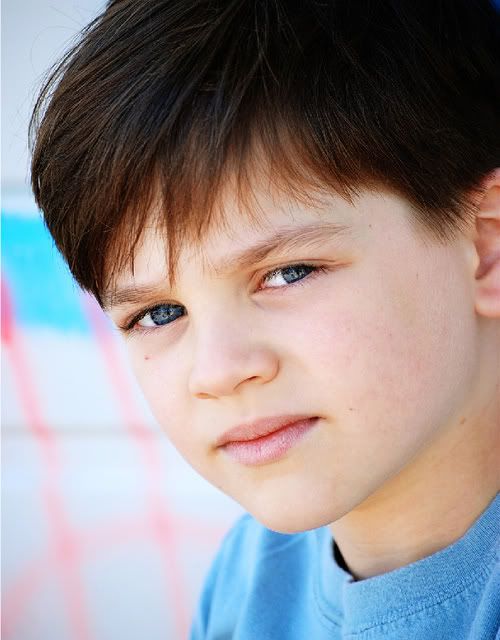 I hope the acting gig works out for him, as I think he has the personality for sure.
Later in the afternoon we all went to the park, and Ariel insisted on bringing her baby too. She enjoys being a 'little mommy' these days. While playing on the slide she suddenly stopped in her tracks and dashed over to her baby. When I asked what was wrong she said that she was crying and needed milk from her boobies. She then proceeded to nurse her doll. Haha. She is such a sweetie.
She loved pushing Xander on the swing.
Me and my little man!
Daddy is limber enough to keep up with Ariel, huzzah.
Gosh, he is just too stinkin' cute!
Mother's Day was pretty much a crazy morning. Xander is getting ready to pop out the second front tooth, so he has been pretty cranky and sore. Ken did take the kids the previous day and go pick out flowers and a card. He let Ariel get everything herself, with led to blue flowers of course (her favorite color, haha). The flowers are out on the deck at the moment since they are leaving ink everywhere, oh well. She also picked out a pretty pair of earrings for me, which I love, little dangle pearls, I will try and get a picture of them because they are sweet, she has good taste!
Ken and Ariel also made pancakes together for me (mickey mouse ones of course). Ariel insisted that Ken wear my apron, haha.
We went to church and following which came home for a rest before going to Colin's birthday party. While Xander napped, Ken talked with his Dad on the phone, who is planning a trip out to visit us over the long weekend coming up. Lots happening as usual, never a dull moment. When everyone was ready, we headed to Stella's place for the party and had a fun time visiting.
Xander tried to get into the hockey game on the tv... literally.
We came home after a Canuck win with lots of food in our tummies and sleepy kids in our arms. It was then of course we realized we had forgotten to take a 'mother's day picture' so we quickly did, even if we all looked 'run down'.
The night was short as Ken was up before 5am to leave for the airport. He is flying across Canada this week, with stops in Winnipeg, Saskatoon, Edmonton and Calgary. Thank you to the family taking the boy in, we appreciate him getting to stay in places other than hotels, always nice for him to have company too. Of course on top of a week of travel, its the big editing week for the book, and with the new layout being someone problematic for in relation to content (ie lots to fit with smaller space restrictions) it makes it hard on Ken to keep up with the demands of what they need. He is handling it well but when he is in transit, I have to keep watch the emails to contact him if necessary. It will be all done soon.... 'fingers crossed'
Today I managed to get a few moments to myself and call my Papa. Usually I forget and when I remember I wanted to do it the clock is now indicating its bedtime. We had a nice chat, and yet its hard. He got stuck on a thought that had him repeat it several times, and made mention of him being on the mainland in relation to locations, but all in all he seemed good. He did talk a lot about Nana, which is hard for me. Even harder knowing its the first anniversary next Friday since loosing her. Sigh. I must say it wasn't easy... miss my Nana.
Well, on to other things. Ariel has a new responsibility chart, which is ever so cute! All wood and with magnets, so its easy to change around and needless to say she loves it. Somehow jobs are more fun with a chart? Who knew?!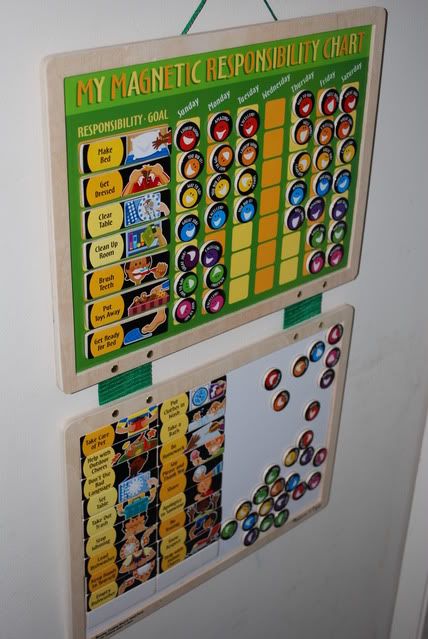 Another change in the house is our new keyboard. Someone decided to spill ice tea on our old one a few months ago and ever since it hasn't been the same. We tried to make it work but finally the keys were getting so stuck in areas that the computer was going crazy. We now have a simple keyboard complete with plastic cover to avoid such accidents in the future. Yay.
We also got our pictures back from Maria from our Mother's Day shoot and I have them hanging in the hallway upstairs. Love them!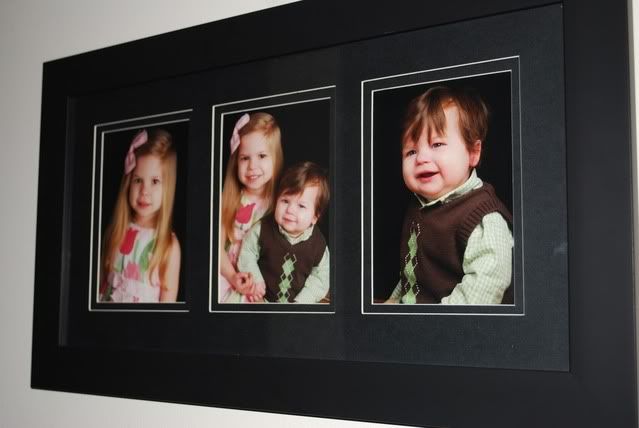 Ariel also wanted to share her new Snow White doll we found at the thrift shop last week. During our morning walk we saw her and fell in love. We made it back in time before the shop opened and Ariel waited patiently in line (for 20 minutes) to get her! Quite a challenge for a little girl but her reward was worth it to her. The doll proudly stands overlooking her fish Blue.
Well my son is jabbering away that he is ready to be released from his high chair after surviving Ariel feeding him, haha. So will go hose him off and get the kids ready for bed so I can watch Glee tonight! Yay!!!