That was my day in a nutshell. Today was the big cable guy visit to fix our silly internet. As you may remember we have a huge cord traveling from downstairs to our old office upstairs, so yeah, ready to see that finally go. I must say it was almost becoming normal to pass the taped down cord in the hallway... almost is the key word, ha!
Now, as you all know, the famous waiting time is sooooooooo stupid. Sometime between 9am and 5pm. That makes it extremely difficult to plan your day around. Blah. What made it that much worse was the fact it was a GORGEOUS sunny day out. Oh how we wished we could escape and go walking. Sigh... maybe tomorrow. Instead, it had me do several jobs around here that I had constantly put off with boxing up stuff from the old office. So it was a positive in a way, plus I managed to do some more wacky tetris playing in our storage room/new animation space and get several more things in without making it more cluttered, woot!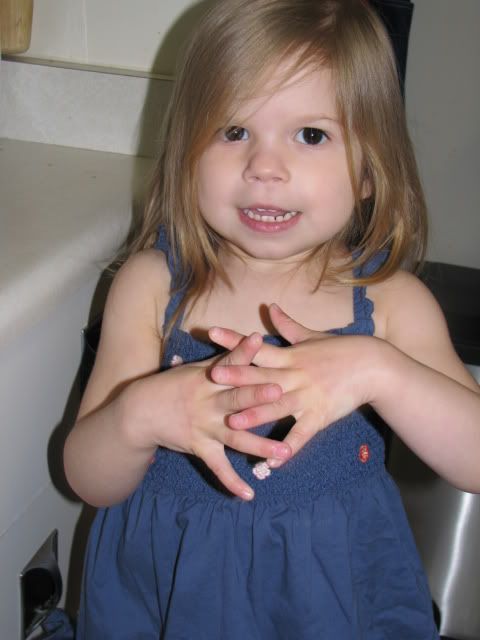 When the cable guy finally came and did his work, we were free to escape. We dropped off the buns at the church for the Alpha dinner tonight, stopped at the store for much needed bread and potatoes (gosh I am on such a baked potato kick at the moment). Then home again to have a surprise visit from my Dad who had been at the doctors.
Yesterday was a far more emotional day. I had met up with Stella and Kara for a late brunch and boy was that fun. Ariel managed to spill her whole cup of milk on the floor, not so fun. Oh well. Afterwards I went by the local consignment shop to tell the girl about our big boy news, as she was eager to hear. Then we talked shop, and she is letting me bring in my summer stuff early since I am basically 'clearing out' everything now that we know its a boy on the way. I want to sell as much as I can first through there (since I get more than I would via Craigs list) and then sell any to friends that is left, and trust me, there will be lots left. Haha. We are talking about a few summers worth of clothes.
I also boxed up the winter and fall stuff for later consignment and made a box for Xander of things I found that he could use that was neutral or boy things I bought for Ariel just because I thought they were cute, haha. During the whole time, I kept crying. Oh I was a mess, I'd pull out a little dress and cry, remembering when she wore it, how small she was. Ugh. Ariel has grown up so fast, and its sad to think she isn't that baby anymore. It's hard thinking that this could very much be our last baby (unless I totally cave in a few years, haha). I then picked out several pieces that were 'really special' to me. A hat and sweater she always wore, her first Christmas dress, this new born t-shirt with cupcakes on it (I believe this shirt started my cupcake clothes obsession with Ariel, haha), her first gymbo outfit and a few other things. It felt good to see my very small pile, and that it felt right to say goodbye to everything else.
One fun thing while clearing things out was I found several items from last summer that still fit, so here is Ariel in her uber cute cherry outfit. I think I love it more this year than last year. Too cute!
In Xander news, we picked out his bedding already! I had in my mind for awhile what I wanted to get if we had a boy, and frankly, there isn't as much to go through for boys (if you don't do characters) which actually makes it easier to pick. We went with this nice brown and blue set we found on the Target website. Ken's mom kindly ordered it for us since they don't like Canadians or our credit cards, boo! The room is starting to come together in my head, so once we have Ariel moved into her new space, then we can focus on his room. Yay!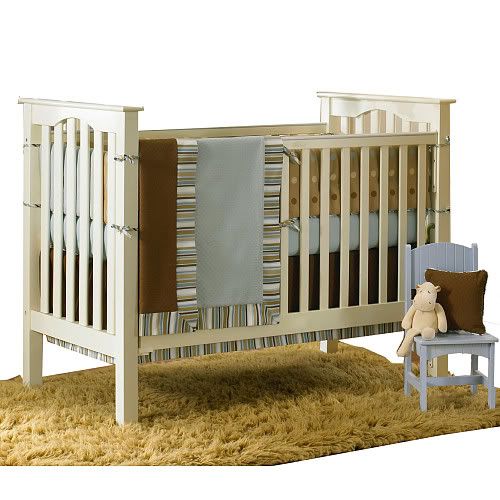 I also went through my cross stitch magazines to look for the 'boy' version of patterns of things I made Ariel. I found a stocking pattern, and I think it will be super cute for Xander.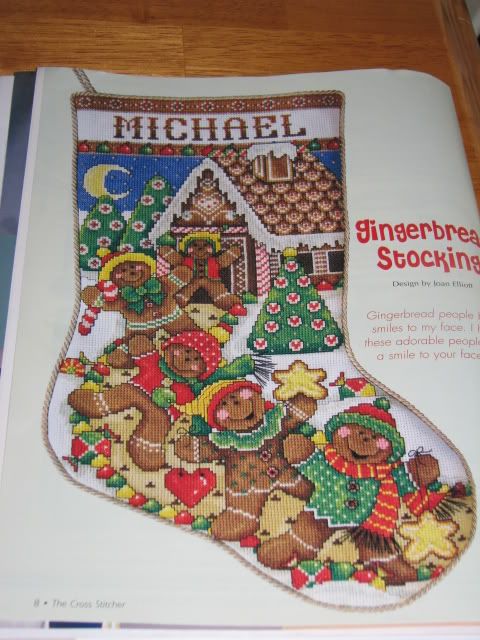 Then I found the Easter 'egg', so I have lots of stitching ahead of me. The stocking will come first of course, since that is the first event to happen...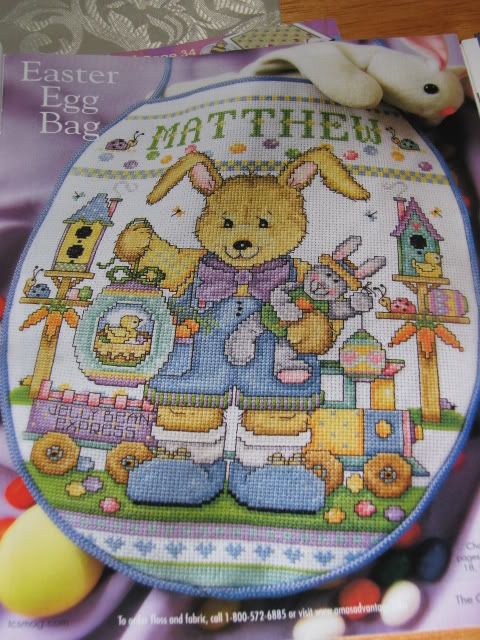 ... well not really. We have Thanksgiving and then Halloween. Oh, is it terrible I found a costume already? Haha, seriously, while checking out ebay I came upon it, and its super cheap price since its summer, and I emailed the picture to Ken who nearly died laughing, so yes, that is covered too. Ah, so much to look forward to... and nope, I am not telling, you have to wait to see the costume. Hee.
Ok, going to finish my ice cream and watch some Survivor, I think I deserve it after all the work I did today, whee.