Project 365
- Day 160

Here is K, a tad tricky to find one but we did it.
So today was to be Ariel's big beach adventure with her class, sadly we woke up to rain. Wah! By the time we got to school it had stopped, but it was still really cold and windy. Thankfully, Ariel's awesome teacher was on top of it and had transformed the classroom into their own private beach, complete with salt water in bins to walk in, large piles of sand to dig in and various other activities. The kids loved it and it was nice not to see my girl disappointed.
In the hallway, several of us moms talked and it looks like 2 other of Ariel's classmates will be coming over to the same preschool with us! YAY! I am still giddy, about our open house experience. Just so excited, thankful and relaxed. I slept so well last night. Ahhhh.
Today we got 2 big surprises from my online friends on the Gymboree board, first, a screen grab of Ariel from her commercial...
...and second, a cel phone recording of the commercial!
I am now waiting with the tv recording as my friend on the east coast emailed to say she saw the ad on Canadian tv tonight, so we are hoping we see the same ads!!! Eek! The family is pretty excited, Grammy was giddy when we called saying we finally got a clip of it. Ariel LOVES watching it, so its pretty darn exciting in our home today to have finally seen it. If we get a clearer version I will get it up.
-EDIT-

We got it! Yay! Here is the clear version, also slightly longer ad. Ariel was thrilled to say the least.

Not much else exciting to report today, did the kids laundry in preparing for packing. Looking forward to Kyle and Lindsay's wedding, and seeing our little flowergirl in action! I did pick up Ken's new glasses today, looking good sweetie!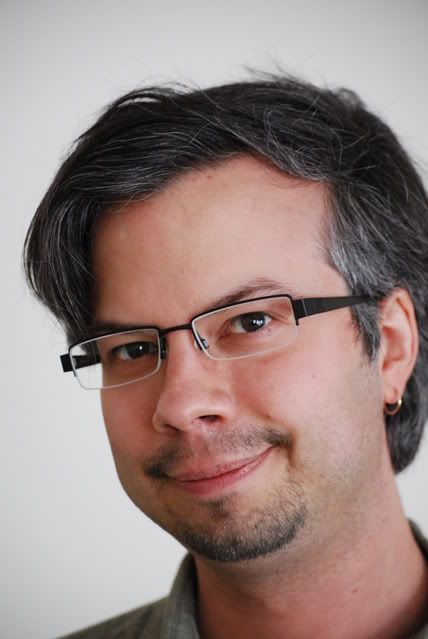 Speaking of Ken, he is out giving blood, which means he will come back with cookies! (He is usually one of the last ones to go and gets many leftovers, hee). Xander is working on 2 new teeth, I feel bumps on his top gum. His smile is so cute, he just makes me melt.
Tomorrow I get to go have a pedicure, whee! I am so looking forward to it! After this past week of stress, its nice to get pampered.
Last night Glee wrapped up, I cried, it was so good. I think anyone who has ever been 'a misfit' understands this show on another level. I really do, and its very much a show I look forward to weekly, so it will be hard waiting all summer until new episodes start again. Ariel loves to dance to the Glee songs on itunes, always asking what the name of the song is. She is surprising me with her ability to remember song lyrics, although they aren't always the actual words, which is pretty funny. Also she won't let me sing along with her... her reason, I am not '3'. I told her I was 31, that didn't cut it. I think its her nice way of telling me I suck!
(Ariel protecting the phone from Xander)
My sunburn is looking better today. I am thinking it shouldn't be too bad by the weekend, at least that is what I hope anyways. I don't understand why I never burn while in a tank top, its always with a half way sleeve, or weird cut top, ugh. Lame!
Ok, time to go see if I can see Ariel's ad on tv, eek!